Supplies in the Library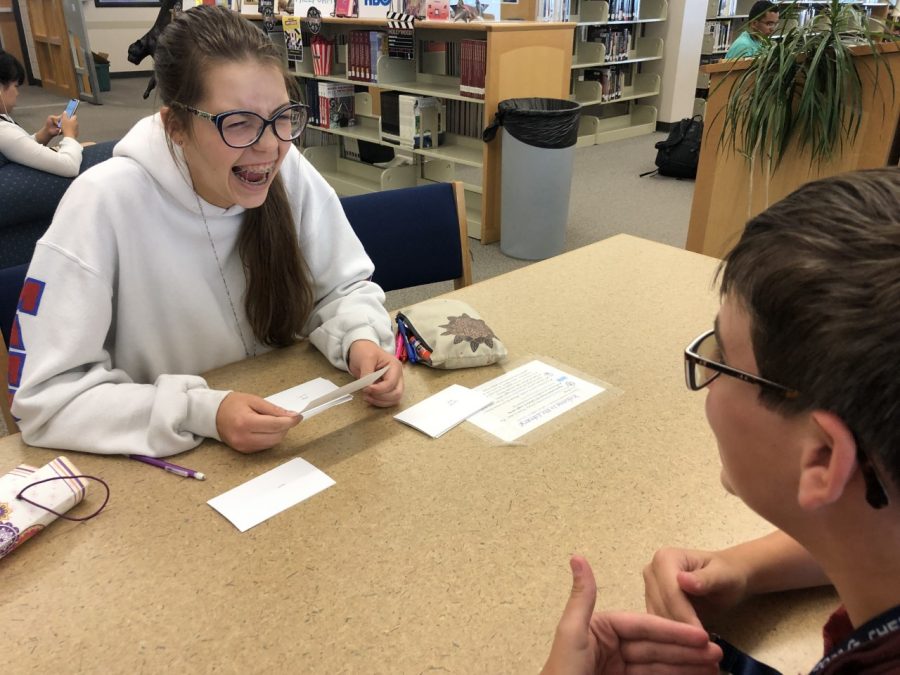 The library may seem like a snoozefest from afar with a range of boring tasks such as students in one corner frantically trying to finish homework before class and in the other corner, students lethargically turning the page in whatever book they're reading, but with a closer look, students and teachers alike will find that the library is actually a productive and helpful place with resources available to anyone who asks. Any student that has a hard time keeping track of supplies and finding time to get new ones will be interested to know that the library will be selling a variety of school supplies all year.
Some of these supplies include batteries, paper (construction, colored, and butcher), index cards, manila envelopes, pencils, pens, Post It notes, rulers, folders, and sheet protectors.
"We try to keep them as cheap as possible and a lot of [supplies] we give out for free unless students need an excessive amount," Mr. Paul Whipple, the school's library coordinator, said. All supplies are for the benefit of students, which is why none of these supplies sell for more than a dollar. 
"I didn't know that they sell school supplies, but I think it's a really good idea," Bianca Gautam (10) said. "A lot of kids will lose their supplies and ask other students to borrow some and never give them back, so if the library sells supplies at school, then those kids will be able to have everything they need without taking supplies from others." With the school year speeding up faster than the homework being assigned, these resources are needed more than any other time in the year. Common stress among students is the lack of time or money to buy new supplies every month or so, but with the option to get what you need for school at school, we don't see this as often.
The library isn't the only place where the school sells supplies. The school store also has a variety of items to help students stay organized, show school spirit, and hold their IDs. Some of these items include school supplies, T-shirts, and magnets.
"I go to the school store a lot to buy cookies. They have really good cookies," Austin Elberg (10) said. Both the school store and the library are successful in providing students with what they need throughout the year and relieving them of simple stresses like not have index cards for homework.