Disney+ vs. Netflix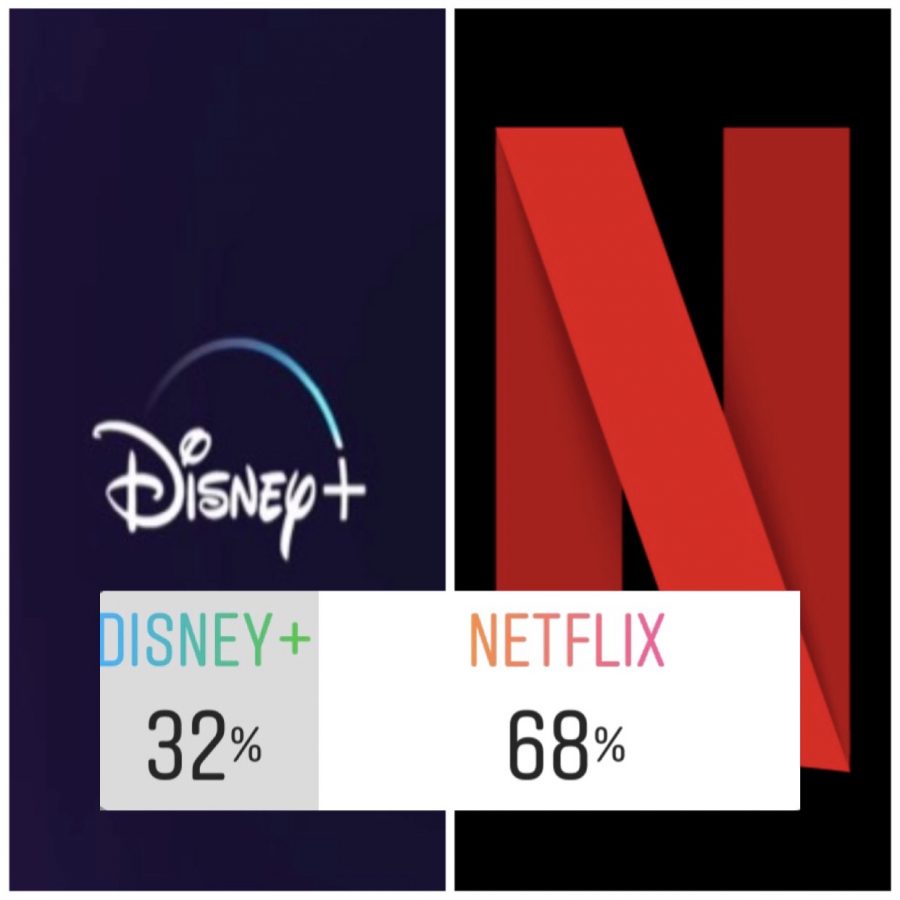 Though it's only been out for a little over two months, Disney+ is quickly rising in the charts of the Internet's Best Streaming Services and is coming head to head with other companies like Netflix that have been out for decades, and while both are huge components to popular culture and entertainment industries. Everyone has their pick when going to unwind in front of the TV after a long day. The question is, which is better?
Before talking quality, we must address quantity, starting with cost. For each program, there are several options for deciding the right price, however, when it comes to the overall cost, Disney+ is the more affordable way to go. However, this doesn't mean it's better.
"I actually like Netflix better even though it's more expensive because it has a wider range of shows like Grey's Anatomy," Molly Frohne (10) said. Many people choose Netflix over Disney+ because it gives them more options and a wider variety of shows and movies, but there are a lot of deeper connections that people have rooted in Disney+ that can't be achieved with the more mature conflict on Netflix.
"Disney+ gives you that innocence and connection to your childhood, but Netflix is also great because it gives you a bigger connection to reality with its different shows," Camilla Luis (10) said. Since Disney+ is still relatively new,  there aren't many originals yet, but the few they do have are worthy opponents to the numerous award-winning Netflix originals.
"I like Disney+ because it has all the Disney classics and a lot of good TV shows and originals. I really like the movies they have like '10 Things I Hate About You' and the new High School Musical show," Rebecca Vincent (9) said.
Overall, there are a lot of reasons why both streaming platforms are great, but among students, more people prefer Netflix over Disney+.