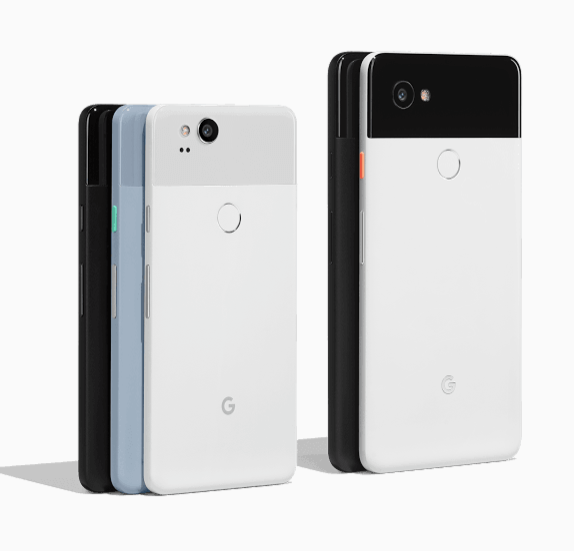 There was a lot of new announcements from Google that happened on October 4, 2017. The Google I/O and this is where Google announces all their new products that are coming out later this year and early next year. In a press conference they talked about their Google Assistant, Google Home, new headphones, Pixelbook, and finally the announcement of the new Google Pixel phones. After the huge success of Google's last Pixel phone with, youtubers and tech heads all saying that the Google Pixel is the best phone of 2016. With a very powerful camera, fast charging and stock Android OS, this phone was a force to be reckoned with. Now Google is lacing up its boxing gloves and is getting back in the ring with other big tech companies to face off against the new iPhone and Samsung lineup.
        The new Pixel 2 and Pixel 2 XL have the highest rated camera in a smart phone EVER! With the front facing camera at 8 megapixels and a rear camera with 12.2 megapixels, the rear camera also shoots video at 4K (30fps). Last year's Google Pixel scored a 90 on DXOMark compared to the Apple iPhone 7 Plus that scored an 88.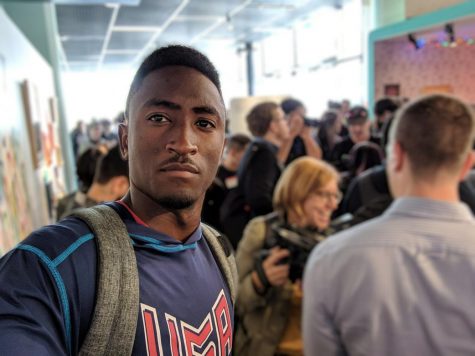 At this year's Google Event they made the same claim as last year saying that the Google Pixel 2 is the highest rated camera on the market. Compared to the DXOMark website the Google Pixel 2 scored a 98 with the iPhone 8 Plus right on its heels with a wapping score of 94. What do these scores mean? This means that, as an overall camera, the Google Pixel 2 is the best on the market. This phone does not have two camera lenses unlike most phones on the market right now. In a promotional video it says, "So you added a second camera, right? No need". With this camera you should be able to get more detail in low light than any other phone on the market. Just like the new iPhone you should be able to take what they are calling, "Portrait Images" and this is an image with a person or thing in the foreground and have the background blurred.
        Now for the display, this phone features an OLED display. For everyone who does not know what that is, LG says, "In fact OLEDs can be so small that they can be used as individual pixels," That means that these pixels are so small that they can be individually lit. That is how the Google Pixel 2 can utilize a new feature called, "always on display" this means that your phone screen won't turn off completely unless the phone is shut down completely. So the icons of the apps that you have notifications from will always be on display. With this new OLED display, users are also getting more vibrant colors with a power efficient phone.
        The pixel also got a redesign with a matte aluminum back and glass header. Sadly, with this mostly aluminum back the phone is not capable of wireless charging. Also, Google has decided to remove the headphone jack from these new Google Pixels, but compensated for that with a USB-C to 3.5mm headphone jack adapter and Bluetooth 5.0. You can also go and pick up a pair of USB-C headphones if you really can't afford Bluetooth headphones.
        Now you must be thinking, "With two new Pixel Phones one must be better than the other, right?" WRONG! Google wanted to make choosing which Pixel Phone you want merely a size choice. The Pixel 2 is rocking a 5.0" display and a 2,700 mAh battery. As the Pixel 2 XL has a 6.0" display and a 3,520 mAh battery. Both phones have the same camera, speakers, fingerprint reader, forward facing speakers, IP67 water and dust resistant certification, processor, 4GB of RAM, and what Google is calling, "Active Edge." The new Active Edge is a new feature that will allow the user to squeeze the sides of the phone to activate the Google Assistant. If you would like to get more information about the Google Pixel 2 and Pixel 2 XL please click here.
        Please feel free to leave a comment and tell us what phone you are going to get! For new updates from all over the world and CT stay up to date with CT Today!