Sadies Dance Cancelation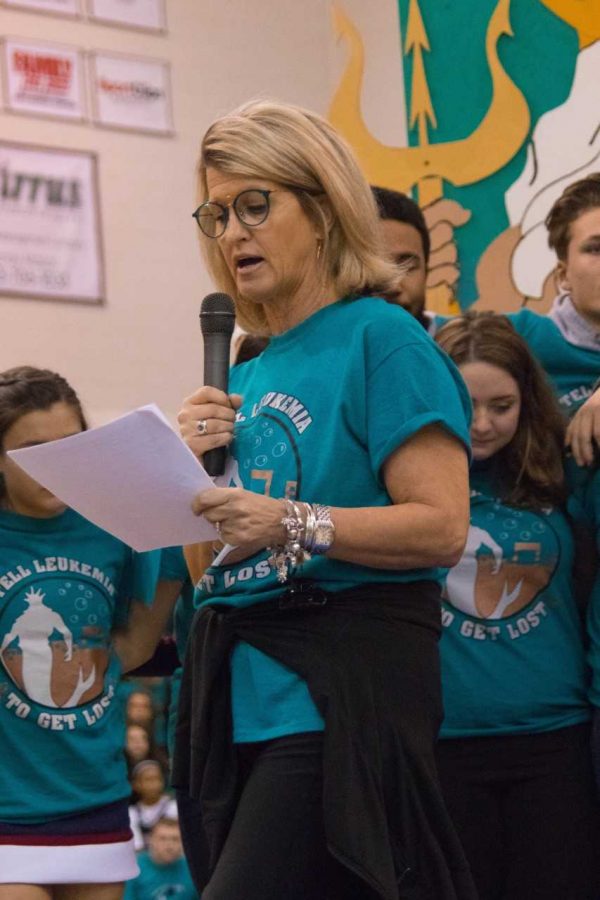 On Friday, Jan. 26, 1A classrooms across the school were interrupted with a startling announcement: the Sadies dance was cancelled. Tammy Johnson broke the news that due to lack of ticket sales to offset the cost of the dance, Student Leadership made the difficult decision to cancel the dance. Students who purchased tickets would be able to get a refund and a gift for their dedication and support, even though the cumulative efforts of the school were lacking.
Due to the costliness of the dance, Student Leadership would need around 500-600 students to buy tickets for the dance to at least "break even," let alone garner enough to contribute to Wish Week. In reality, this time around only about 200 tickets were sold. Financially, it wouldn't have been wise to continue with the dance and take a loss when as a school we are working towards making Jeremiah's wish come true. However, despite the impeccable reasoning behind the decision, disappointment among the student body is inevitable.
According to Victoria Nawalany (11) who planned on attending the dance, "I'm really disappointed, this has never happened before. I think that the school as a whole is sad with school spirit. If more people showed up like homecoming we wouldn't have this problem with it being lame." She continued to say that she had a lot of excitement leading up to the dance, even having her dress dry cleaned.
Though there are many reasons as to why people decided to not buy a ticket, a common consensus among the student body was a lack of excitement surrounding the dance. Nawalany continued to explain that she observed that people, in contrast to their attitudes about homecoming, weren't as excited for the Sadies dance, and that in previous years it wasn't as good of a dance in comparison.
Despite student attitudes towards the dance, Student Leadership agrees that their approach needs some reform. Payton Gaer (12), Student Body Secretary and Treasurer, stated that, "The first day of ticket sales didn't go as well, and I think that has a lot to do with how we publicized it and not having enough time to do so." She continued to state that there was a lot of misinformation with how Student Leadership communicated information about the dance to the student body.
As for students' suggestions for improving ticket sales, they think there needs to be a rebranding of the Sadies dance entirely. According to Ethan Maxwell (11), "I feel that if they branded it as Wish Week dance and a normal dance rather than a Sadies dance, which has less appeal, more people would have shown up." His stance is that if Student Leadership were to make the dance a part of Wish Week and the fundraising associated with it, people would be more inclined to participate.
Moving forward from this setback, Student Leadership is thinking about moving the dance to be after Wish Week rather than before. According to Gaer, Our biggest thing is to try and get a gauge about how the student body is feeling about the dance and maybe have it after wish week instead of before, [which would] help us sell tickets during Wish Week when the hype is at an all time high."