What Would We Do in a Shooting?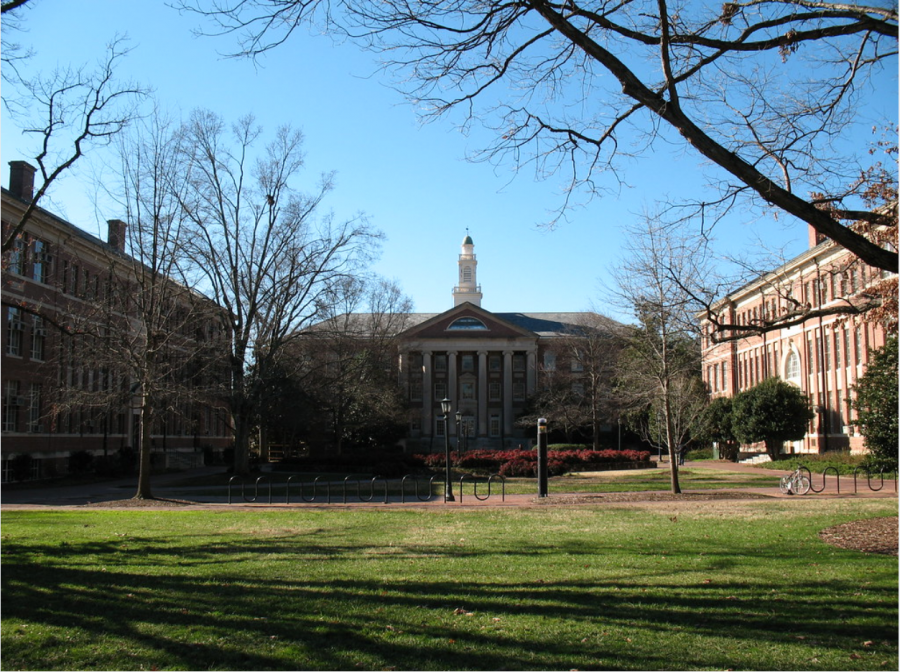 At 6 p.m. on Tuesday, April 30, a man opened fire in the Kennedy building at the University of North Carolina at Charlotte. Four students were injured, and two more were killed.
The victims of the shooting were UNC students Ellis R. Parker, 19, and Riley C. Howell, 21.
The suspected shooter is Trystan Andrew Terrell, 22. He was taken into custody late Tuesday night after finally being apprehended by the police at the scene.
The shooting began in room 236 of Kennedy Hall at around 5:40 p.m. Suspected shooter Trystan Terrell burst into the room, pulled out a handgun with his right hand, and opened fire on the students in the room. There were about 30 people in the room at the time.
When Terrel began firing, everyone in the room began to run away, but Howell, one of the victims, ran toward the shooter in an attempt to stop him. He was able to pin Terrell down until the authorities arrived, but he was shot point-blank in the effort and died shortly after. Howell's bravery saved countless more lives that could have been lost in that room.
Howell's heroic move has students curious: what would they do if a shooter came into the room?
"If I saw him, and I was close to him, he'd be mine," said security guard Daryll Love. "I am trained to handle those types of situations."
The security team in the school is very well trained to handle any type of dangerous situation, but sometimes students may find themselves near a dangerous situation, like a shooting, without a security guard nearby to protect them.
"I would try to throw something at him," said student Sydney Mitchell (11).
Schools do not generally teach students how to handle dangerous situations like these. Of course, there are lockdowns and secure perimeters to try to keep students protected, but they are not a fail-safe. If a shooter were to get inside of a classroom, with no security guard nearby, the students and the teacher would be completely vulnerable.
Despite the danger of a school shooting, the school does have a very good security system in place if there ever were such a threat. Every door in the school has locks, indoors and outdoors, and the doors that lead outside can be locked remotely if need be. Our security is trained to handle any sort of threatening situation, and the staff knows what to do in case of an emergency, not to mention the two police officers we have on school grounds. Our school keeps us protected, but we can never be too safe when it comes to students' lives.