Fun Foods to Make in Quarantine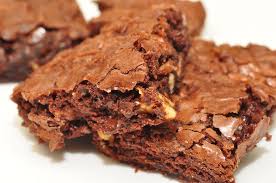 Boredom can come quickly in quarantine. I am here to give you some things to bake and cook, and my take on these recipes.
Matcha Dalgona
I'm pretty sure everyone's heard of dalgona coffee by now. The fluffy texture of the TikTok famous coffee makes anyone's mouth water. However, for some like me-coffee can get quite gross after a while. So, I discovered a matcha dalgona drink. 
Matcha Dalgona Recipe: courtesy of Honeysuckle
1/4 cup whipping cream

Two teaspoons sugar

1/2 teaspoon vanilla extract

Two teaspoons matcha powder
Directions:
In a bowl, add cold whipping cream, sugar, and vanilla extract.

 Whip until you start to see ribbons form in the cream. You don't want it to be too stiff.

Add matcha powder and whisk until you get a firm but soft foam. You want it to resemble whipped cream.

If it is churned too far, add one tablespoon of milk and whip until it is still fluffy and thin.

Add atop the ice and milk (also try coconut or almond milk).
My Review: 
This is one of my favorite drinks, it's easy to make, and it tastes fantastic. Imagine a foamy matcha latte, and that's pretty much it. I give it a 9/10, as it does take a bit to make. 
Pizza in a mug
That sounds crazy, right?! A pizza–in a mug. How simple is that? This recipe is entertaining and tasty.
Pizza in a mug recipe: courtesy of BiggerBolderBaking
Four tablespoons all-purpose flour

1/8 teaspoon baking powder

1/16 teaspoon baking soda

1/8 teaspoon salt

Three tablespoons milk

One tablespoon olive oil

One tablespoon marinara sauce

One generous tablespoon shredded mozzarella cheese

Five mini pepperoni

1/2 teaspoon dried Italian herbs (basil or oregano will work)
Directions:
Mix the flour, baking powder, baking soda, and salt in a microwavable mug.

Add in the milk and oil then mix. There might be some lumps, but that is expected.

Spoon on the marinara sauce and spread it around the surface of the batter.

Sprinkle on the cheese, pepperoni, and dried herbs

Microwave for 1 minute 10 – 1 minute 20 seconds, or until it rises and the toppings are bubbling (timing is based on my 1200W microwave so your timing might vary.

Enjoy straight away!
My review: 
This was the coolest recipe to make, and it did taste like a pizza. I would give this an 8.5/10, but that is solely based on how it was a bit much to make.
Outrageous Brownies
I believe that a good brownie recipe is good for the soul, but not your body!
Outrageous Brownies Recipe: courtesy of Food Network
One pound unsalted butter

One pound plus 12 ounces semisweet chocolate chips

Six ounces unsweetened chocolate

Six extra-large eggs

Three tablespoons instant coffee granules

Two tablespoons pure vanilla extract

2 1/4 cups sugar

1 1/4 cups all-purpose flour

One tablespoon baking powder

One teaspoon salt

Three cups chopped walnuts
Directions:
 Preheat oven to 350 degrees F.
Butter and flour a 12 x 18 x 1-inch baking sheet.

Melt together the butter, 1 pound of chocolate chips, and the unsweetened chocolate in a medium bowl over simmering water. Allow cooling slightly. In a large bowl, stir (do not beat) together with the eggs, coffee granules, vanilla, and sugar. Stir the warm chocolate mixture into the egg mixture and allow it to cool to room temperature.

In a medium bowl, sift together 1 cup of flour, the baking powder, and salt. Add to the cooled chocolate mixture. Toss the walnuts and 12 ounces of chocolate chips in a medium bowl with 1/4 cup of flour, then add them to the chocolate batter. Pour into the baking sheet.

Bake for 20 minutes, then rap the baking sheet against the oven shelf to force the air to escape from between the pan and the brownie dough. Bake for about 15 minutes, until a toothpick comes out clean. Do not overbake! Allow cooling thoroughly, refrigerate, and cut into 20 large squares.
My Review: 
Boy, oh boy, were these brownies good, but it was a huge mess! I had also used a pan too small and started a fire in the kitchen. It burnt the stove and got brownie everywhere. I would give these brownies a ten on taste, but a five on messiness. These were a huge mess! And not very good for a diet!
I hope you all try these recipes! They were very delicious and fun to make. My family and I hope you have a safe, healthy, and productive quarantine!