Swedish Christmas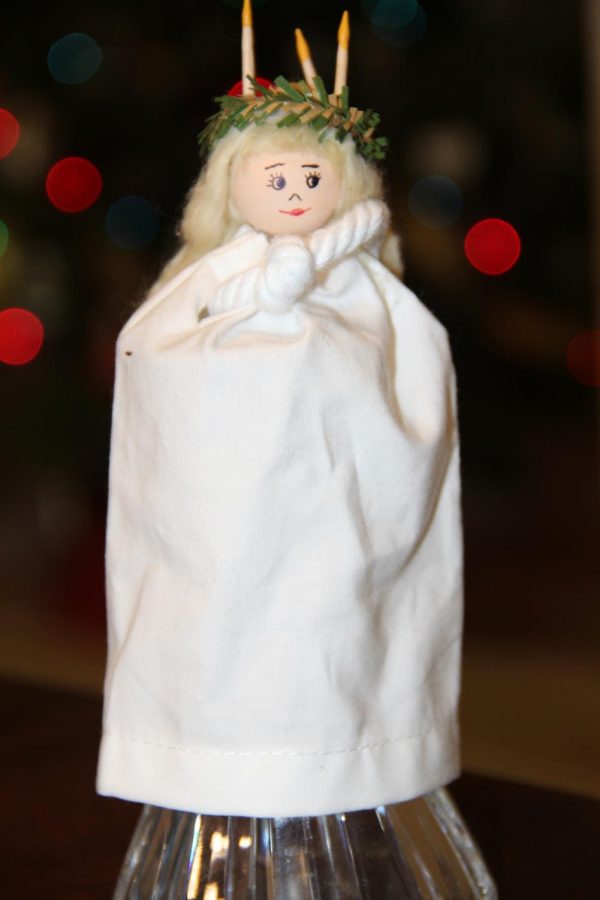 There is American Christmas, as well as the Hawaiian "Kalikimaka Christmas," but what about a Swedish Christmas? Christmas in Sweden falls on December 24 and is called Julafton, meaning yule. The festivities include a feast, as well as family and friends. Just like the classic Christmas, Santa still plays a significant role. 
Four Sundays days before Christmas, the celebration begins. It starts with the tradition of Advent, a calendar. "Each Sunday we light a candle, and on Christmas Eve, we light the last candle," Josie Wallin (12) said. This tradition of Advent can be seen in America and many other countries with the chocolate countdown to Christmas calendars.
On December 13, the Swedish attend a "Lucia procession." Lucia, or better known as Saint Lucia, was a young girl who was martyred and killed for her Christian faith. One girl is chosen to be Lucia, and this is considered a big honor. "That lucky girl gets to wear a crown of candles," Wallin said," The rest of the children dress in full-length white gowns, hold candles and process down the aisle while singing Christmas songs together." 
The main celebration takes place on December 24. "This, to the Swedes, is Christmas Day," Pamela Semple said. Families and friends gather to enjoy an array of delicious food." Traditional Christmas Eve dinner usually includes a smorgasbord, which is like a buffet of ham, pork, fish, pickled herring, beet salad, fish in lye, as well as a variety of sweets," Semple added. 
Lastly, presents. All of the festivities happen on the 24th. "After we eat dinner, we hear a knock at the door," Wallin said," One of the parents answers the door to find Santa there ready to pass out our gifts." Even parents get presents from Santa!
Much like the traditional Christmas, the Swedish "Julafton" packs fun, family, and friends into the whole month of December. Remember to say "God Jul!" this Christmas.