No More IB Tests: What That Means to Us
The IB Program recently sent out an announcement saying that the May IB Exams are now cancelled. Here's what our community had to say about it.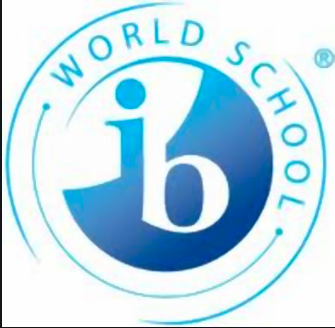 As of Sunday, March 22, the International Baccalaureate program, based in Switzerland, announced that all IB exams to be administered in May of 2020 were officially cancelled. The shockwave of this statement followed in the aftermath of the Advanced Placement program announcing their tests were to be held online and with a shorter regimen of questions. Cherokee Trail is one of the few Colorado schools that hosts the IB program alongside the AP Program and with hundreds of students enrolled in IB, what does it mean now that all of the tests are cancelled?
Here's what some IB students had to say about it.
"It's selfish to hold grudges or be extensively upset about it, but anyone in this situation would be a litte frustrated," said Hannah Yoon (12). Yoon is nearing the end of her run in the IB Program after having taking the pre-IB and IB courses. "Taking 12+ tests all in one month is pretty stressful I'd say, so it's kind of relieving in a way. Still, I'm mostly upset with how I spent four years to do well on these tests and it can be disappointing." Thousands of students like Yoon are experiencing that same blend of relief and disappointment facing the long months of cancelled school and exams.
Underclassmen IB students weren't heavily impacted by the cancellation, as they have the majority of their tests to look forward to next year, but some juniors in higher World Language courses are just as apprehensive and disappointed as seniors.
"The only test that was canceled for me this year was Spanish, which I wasn't excited or upset about, but I just felt like I had worked really hard these past three years to prepare for this exam that I won't get to take," said Nora Hamroun (11). Hamroun is enrolled in the final year of Spanish IB offers and the second-highest level of French that IB organizes. "I don't really think my hard work went to waste as my grade in the class does reflect all the work I've put into it, but I do wish I hadn't stressed out about it so much in the past."
While students like Hamroun and Yoon found their reactions to be disappointed, other students aren't so sure of how to feel.
"Well, I'm still kind of conflicted about it. It takes a lot of stress off of me which is great cause now I can focus on other aspects of my life. But it's also upsetting because we've been prepping for the past few years to take these tests," said Sreekar Tiruchunapally (12). The combination of relief and disappointment appears to be more balanced in some students, a valid reaction.
Not only is this disappointing to students seeking the academic validation of the exams, but the experience of IB and everything the tight-knit program of like-minded and ambitious students has to offer isn't the same after losing the tests and school time.
"The biggest downfall really is the experiences that I'm missing out on; pre-test prep talks, stressing over tests with friends, making fun of the French kids who had a test the same day as graduation, the IB ceremony, just little things that I came into IB for," said Yoon of the greatest sadness she's experiencing as a result of "the right decision," claiming, "there is no justification for forcing at-risk students to compromise their health for a test."
The IB experience is really what sets the program apart from other rigorous academic programs. The close community of students going through similar classes and stressors binds students in a truly unique way that is now impaired because of COVID-19.
"I feel like my purpose is gone as those tests were my drive throughout high school. It is also sad that I don't get to finish out the full IB experience of taking the final tests," said Ella O'Brien (12).
The IB experience isn't just studying together or seeing the same kids in different classrooms, it's the feeling of proving what you know and getting the chance to do that alongside friends you've made over the course of two years. "I really wanted to prove to myself and those around me that my hard work has paid off and unfortunately that won't be happening through the tests," said O'Brien.
Now what happens that there are no tests? How will students be scored and get their IB Diplomas? These questions have been running rampant in the days since the announcement and with a lack of contact time between students and teachers, the answers are hard to find.
Instead of registering the actual exam scores that students would normally have earned, students will be awarded a "Diploma or a Course Certificate which reflects their standard of work", according to IB's international website, based on their grade and teacher's assessment. Is this less accurate? Yoon argues that yes, this method of getting your IB Diploma isn't as representative of your actual knowledge.
"A bunch of articles I read claim that predicted scores are rarely right. And IAs are never the same (and in my knowledge mostly lower) than test scores, so it's upsetting knowing I won't know the true extent of my knowledge," said Yoon. IAs, or Internal Assessments, are the only exams that will still be administered by the IB Program in courses like Psych, Spanish and French, and each of the Sciences offered. They are shorter tests, not as lengthy and as extensive as Papers one and two, and as such, are not as accurate.
And IB students aren't the only ones facing a changed future in regards to typical end-of-year testing. AP students are also seeing a change in their routine and what to expect. The AP Program, instead of cancelling tests, has moved exams online and shortened them to only FRQs, or Free Response Questions. Is this change preferable to cancelling all the exams totally?
"I honestly think IB considered everything before making the decision and I wouldn't change it. It was necessary considering the circumstances," said Tiruchunapally. "IB couldn't postpone the exams as that would be a lot of work on their end… and online exams would not really work for a lot of classes like math and science."
AP and IB students are both facing these testing changes that are significant to the way these courses are registered for graduation. Is having the test in the AP style better or worse than not having it at all, as IB has dictated? O'Brien has an answer for that.
"If it were up to me, I would still have the tests as scheduled. AP students are still getting to showcase at least some of their understanding and I wish I had the same opportunity," said O'Brien. Even with a shortened test, some IB students say that the AP testing style is better than nothing. However, the decision was "a hard decision for IB to make…I understand that IB wanted to give each student a fair chance."
The opportunity to showcase what each IB student knows is a chance that they won't get this year. However, the journey to taking that test is arguably as important as the test itself, as cliche as that sounds. Working closely with the same teachers and peers for years forges bonds and perspectives that not even the tests, or their absences, could take away.
"Despite the sad circumstance, I would not give up my IB experience for the world," said O'Brien. The IB lifestyle, an experience rooted in a well-rounded and international learning environment, is just as vital to the core of each student as the academics themselves. "I feel it has made me the person I am today and the learner I will continue to be throughout the rest of my life. Despite the sad circumstances, I am very proud to be an IB student."
Even in the face of these disappointing circumstances, IB cultivates an environment where students grow personally as well as intellectually. While not being able to take the tests, students worldwide grew in their ways of thinking and their own perspectives on global standpoints. Maybe the tests aren't the really valuable part of being an IB student.
"I won't think about IB scores after college starts, and maybe even before that. But the memories I could have made are some that can't be replaced," concludes Yoon.