How freshmen are dealing with high school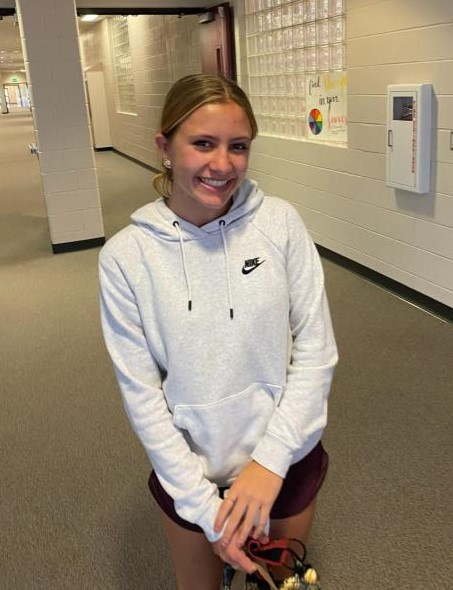 Being a freshman can be challenging, but being a freshman during a global pandemic is something else. Faced with uncertainty and anxiety, these new highschoolers have a lot going on. Throw a pandemic in the mix, and a complete wreck is created. However, they must push through and try to have a high school experience through this crazy time. 
One of the most significant issues of education during a virus was the differing cohorts. Cohort A never sees Cohort B students, and for many, this separation can be harsh. 
"I was stressed out about making friends since all my friends were in the other cohort," Megan Alexander (9) said. Not being able to rely on middle school friends isn't ideal.
The adjustment period from middle school to high school is always rough. Classes seem more challenging, more prolonged, and painstakingly dull for the first few weeks. This year's freshman is facing all that, but virtually alone. Relying on themselves to get work done is a significant change from the comfort of middle school.
 "I was really worried about keeping my grades up and not getting distracted," Krea Lovett (9) said. Adjusting to the new norm of hybrid learning will be hard for every student, but this is quite challenging as a freshman. 
Before the pandemic, almost no students would say they were excited to attend school. Now the school is exciting and a chance to see friends and people outside of your household. 
"Believe it or not, the pandemic made me more excited to come to school," Payton Lourenco (9) said," It taught me to appreciate the school and teachers."
The high school used to be a place where connection and interaction were given. Now, face-to-face conversations are rare, and distance is required. 
"Connecting with people and making new friends has been difficult," Alexander said, "It's hard to make new friends." Having interactions with possible new friends during a pandemic takes more time and a lot more work. 
While being a freshman is severe, it may be beneficial during a pandemic. For upper-level students, constant worry follows about graduation and events such as prom.  These worries are merely nonexistent. 
"Being a freshman right now is great," Matthew Han (9) said," We don't have to worry about the [responsibilities of being an upperclassman. We also get new privileges, such as going off-campus." This thought can be controversial, but being a freshman during this difficult time might be the best class.
First-year students, faced with new beginnings and a pandemic, can feel pretty overwhelmed. However, all freshmen think this way, and none of you are alone. Dealing with a new workflow and making new connections can be scary, but everyone will get through this. Stay strong through this school year!