Op-Ed: Is Disney+ The Most Magical Streaming Platform on Earth?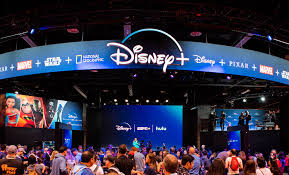 Multi-billion dollar company and household name Disney released their new streaming service, Disney+, on November 12th, 2019. Starting at $7 a month, people can access most things Disney, Pixar, Marvel, Star Wars, and National Geographic. With titles, ranging from the original Mickey Mouse short, "Steamboat Willie", to "The Mandalorian", a Disney+ original series, where Baby Yoda is stealing hearts left and right. So is it worth adding another $7 to the streaming service bill?
I've grown up around Disney movies, Disney Channel, and more, as my parents are big Disney fans. So the announcement of Disney releasing their own streaming service was exciting news for me, and when the list of titles that'd be on the platform went up on Twitter, I was thrilled with the long list of films and TV shows that would be on the app. I was very much looking forward to watching the movies that we didn't have on VHS, as well as some of my favorites that were taken off of Netflix, such as "Newsies: The Broadway Musical". 
When the app finally launched, several people experienced server troubles. This was due to the heavy amount of traffic on the servers that was unexpected. When I got on to the app myself, I noticed several titles I grew up, such as "Sonny With a Chance" and "Zeke and Luther", with weren't there. On top of the missing titles, there were titles that were released within the past decade, and can be added to a watchlist, but won't be available on the platform immediately. "Alexander and the Terrible, Horrible, No Good, Very Bad Day" isn't set to be available until November of 2020. This was disappointing, as I was looking forward to finally being able to watch movies that I couldn't see in theaters, and I'll have to wait a little longer to watch them on Disney+. However, with the library of TV shows, movies, being as expansive as it is currently, I have a watchlist of available titles I can go through to kill the wait.
However, it had all Disney Animation Studios titles on the platform, making any Disney fan's dream of watching every movie from the studio a reality. As well as Disney+ offering original titles, exclusive to the platform, similar to other streaming services. "The Mandalorian" is a series based in the Star Wars that already has a 94% rating on Rotten Tomatoes, as well as a live-action rendition of "The Lady and the Tramp".
So is it worth shelling out $7 a month? It has almost all of Disney's long catalog of movies and TV shows, as well as the exclusive content, along with new content coming in periodically. On top of that, people can see special deals for the streaming service. For example, Verizon customers got a year of Disney+ for free, Disney Visa cardholders got a special D23 deal on three-year subscriptions, and more. With all the deals, offerings, and titles that Disney+ has to offer, I'd say it is worth getting a subscription.