Rebounding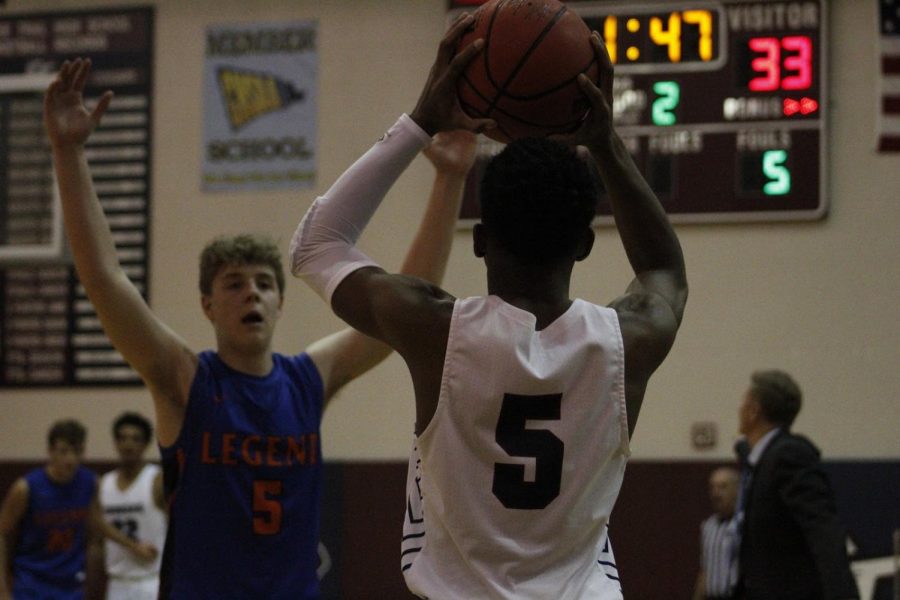 The varsity boys basketball team laces up and steps onto the hardwood this month as they began their 2019-2020 campaign for a state championship. Hours of hard work are poured into practicing every drill, perfecting every layup, and making every shot. Coming off a difficult season last year, the team has a lot of hope and ambition for the upcoming season. The dream is to secure a new banner for the main gym, but the Cougars know it will be a challenging road to the finals.
With the tip-off of a new season, the team knows what the expectations are, rebounding from a disappointing season last year. "I'd like to see this team at least go to the Elite Eight and go to the Denver Coliseum. And I want to see our student section filled up again for basketball," said Parker Nelson (12), who has been a member of the varsity squad for the past two years. They know that there are many teams chasing the same goal and know there will be many hard-fought and contested games ahead. But regardless of how many Grandview or Eaglecrest games there are to come, the team has faith in their abilities to win. "I think this is probably the best team I've been a part of at CT, and I think the brotherhood and just the will to win and want to succeed is really high," stated varsity starter Phillip Toledo (12).
Of course, like any other sport, losses happen throughout the season. Yet the Cougar basketball team doesn't let that get them down and keep them motivated, "Passion, there a lot of ups and downs in basketball… it's all about heart, if you have heart, you can go a long way in the game of basketball," said Toledo.
Through thick and thin, the team bands together to keep fighting for every basket and uses the losses they take as fuel to play harder. "We take everything with a grain of salt, like if we lose, you know we are going to be in the gym the next day working two times harder … regardless of what happens or the outcome of the game, we're going to do our best and really put in all the work that we need to put in and be the best team we can," Toledo added.
Playing basketball for years means it doesn't only stay at school. For some, the lessons they have learned from playing the game has had implications into their personal life and allowed them to learn more about themselves and working with a team. "It's shown me I just have to be motivated for what I want and with the team, I've learned that I'm not always doing things for myself anymore, I have to do it for a group of guys in order for us to be successful," said Nelson.