Where We Go From Here
Covid-19 through the eyes of a CT alum.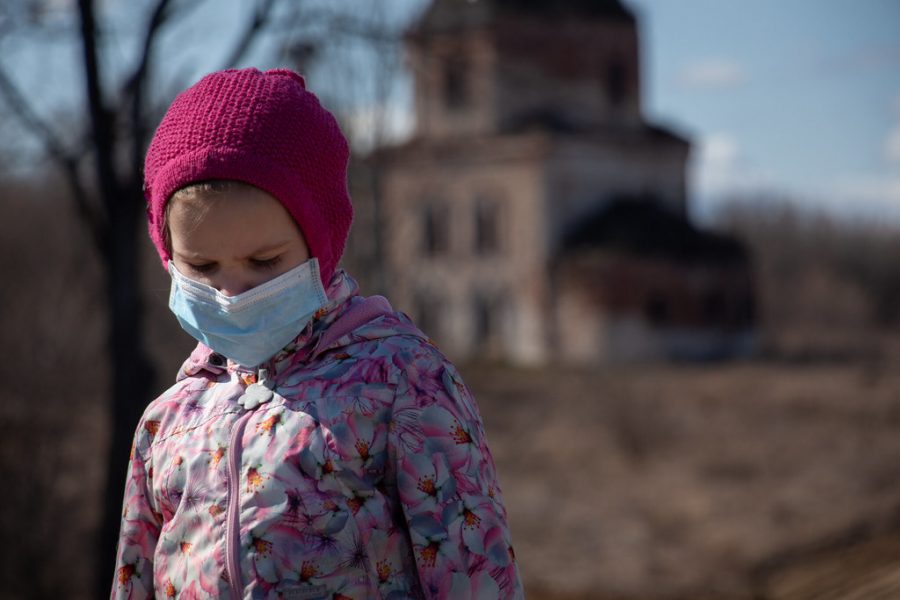 All statistics accurate as of 7/10/2020; Numbers may change
Our planet is, in a word, difficult. Anyone who has spent a moderate amount of time on Earth knows firsthand how challenging daily life can be, especially in this day and age. For many, it seems that something is always going wrong somewhere in the world. But humanity has developed a helpful ability to stay calm and enjoy life, even in the face of seemingly insurmountable challenges. We've become content with controlling what we can control, and we can remedy the problems that we are able to solve with relative self-sufficiency. An individual's struggles are often just that; individual. A person's challenges can usually be resolved by that person alone, and even the world's biggest problems rarely require the entire world's help to fix.
This challenge is different.
The Covid-19 pandemic is one of the rare occasions in history in which a single event affects every single person on the planet. Not only has the virus killed 562,769 people so far , but it has also decimated economies around the world and brought daily life to a screeching halt. The United States has unfortunately experienced all of those effects. According to the latest jobs report, the current unemployment rate in America is estimated to be around 16.7%(Forbes,) with 20.5 million jobs being lost in April alone. In addition to the closure of businesses, schools and professional sports leagues have been shut down for the foreseeable future. But above all, the most tragic loss in this country has been the loss of life, with over 130,000 people dying at the hands of the coronavirus. The impact Covid-19 has made on the US cannot be overstated, but what has sadly gone under the radar during these times is the impact the pandemic has had on those who haven't lost everything. Even those who haven't lost employment or family members have seen their lives significantly impacted by this virus, and though it may not be as substantial, many of those people have seen significant loss as well.
One example is America's high school seniors. Because of the closure of schools in response to Covid-19, seniors across America have lost some of the biggest moments of their high school career. Senior Prom, Graduation, and numerous other memorable experiences have been lost forever to these seniors thanks to this pandemic. Many students haven't seen their teachers and classmates for upwards of two months; it's possible they'll never see some of them again. While these losses pale in comparison to loss of employment or family members, they're still painful, and those experiences can't be replicated ever again. Seniors also have to bear the weight of transitioning into adulthood and life on their own, even as the world around them seems to be falling apart.
One such senior is CT's own Haley Biron. Anyone who has met Biron can attest to her happy-go-lucky and bubbly personality, but even someone as positive as her can't help but be a bit morose at a time like this. "The hardest part of this pandemic for me is moving my whole life online," she said. "Having online classes instead of in person, having to facetime and text my friends instead of hanging out with them in person, it's all been very hard. I consider myself very extroverted and I love going to school to be able to see my friends and talk to my peers and teachers."
From a purely academic standpoint, however, the transition was relatively smooth. "The transition into remote learning hasn't been that much of a struggle," Biron said. "My teachers have been able to use schoology or remind to keep us updated and make sure we know what the assignments are. It makes me sad thinking about not being able to finish my senior year with my friends next to me like every year before, but hopefully it's for the best."
Even though she took the changes in stride, some of Biron's classes changed more than others during the remote learning period. "I would say the class that has changed the most since remote learning started was my CNA class," she said. "I'm taking the Certification Class to become a Nursing Assistant at CCIC and we were just about to sign up to have our clinicals before we went online. For that class it's very important to be in person and learn the skills and practice them in the correct setting. Being online means we can't practice the skills correctly, and we aren't allowed to have clinicals."
Biron's newfound time has allowed her to come to terms with some harsh realities, one of which being the fact that she will never again set foot in CT as a student. "Never being able to step into CT again hasn't really hit me yet. I guess I've become kind of numb to the situation. I'm also really sad about graduation and our last experiences as seniors such as prom just being taken away from us." Biron is also very worried about how the pandemic might impact her college experience in the fall. She's planning to attend the University of Baylor, but if the country's situation doesn't seriously improve before the fall semester arrives, it's possible she'll have to take her classes remotely until it does. "Going to college your first year as a freshman, living in the dorms, and experiencing life on your own for the first time is such an amazing experience. It's such a depressing thought to me that we might not be able to have that. I'm hoping that it won't come down to it, but at this point the fall semester could go either way."
Of course, being as positive as she is, Biron couldn't help but to find some silver linings in her current situation. "If anything good has come out of the coronavirus outbreak and having to stay at home, it would have to be the amount of time I've had to focus on myself and my own life," She said. "I've gotten more time to spend with my family before I go off to college next fall. Throughout this time, I've been doing things that make me happy, and filling my time with things that improve my life such as working out, baking, cooking, painting, just anything to make me less stressed and bring a little bit of joy into my life." However, she also recognized that even though she's managed the situation relatively well, we should keep in mind those who have had more trouble adapting to the new normal. "It's really easy to find yourself sitting in your room all day at a time like this; I've found ways to pass the time, but it's easy to see how this could take a toll on someone's mental health."
America's perceived failures in the fight against Covid-19 have been well-publicized, but not all countries have had the same experience with the pandemic. Many countries have proven themselves to be up to the task the coronavirus presents. Take South Korea, for example. After experiencing one of the worst outbreaks in the world in the early stages of the pandemic, the country invoked expansive testing and strict safety policies to limit the spread. Now, South Korea's outbreak is effectively contained. Of the 13,373 confirmed cases of Covid-19 in the country, 288 have ended in death, giving South Korea a mortality rate of .022%(Worldometers.) That's one of the best marks in the world, and although South Korea isn't out of the woods yet, it goes to show why they are considered an example of what proper coronavirus response looks like.
The United States, sadly, seems to be on the opposite trajectory. The US has the world's highest number of both confirmed cases of covid-19 and deaths as a result, at 3,291,786 and 136,671 respectively. Those numbers are obviously relative to the large population of the United States, but even when adjusted, they aren't flattering. For every million people in America, 413 people have died of Covid-19. That mark is 9th highest in the world, and even then, four of the nations that are above the US on that list are islands with minuscule populations. Where the US has had its most resounding failure is in the testing department. Per one million people, the US is testing 123,887 Americans, good for 23rd in the world(Worldometers).
In wake of the country's lackluster response to the Covid-19 outbreak, many people have blamed the federal government for the resulting devastation. Biron, on the other hand,  thinks the government has done the best job it can, given the circumstances–at least on the local level.
"Since this outbreak started in a different place, and wasn't considered a pandemic until it hit the United States, I feel like the governor did a fine job with how he addressed the issue," she said. "If I was in his position, I wouldn't have known how to react to a situation like this."
Biron believes that a lot of the blame for Covid-19 having such a drastic impact actually falls on American citizens. "I think as a country we could have done things earlier and not acted like it wasn't a big deal; we would have saved many lives and shortened the overall amount of time we have to endure this pandemic." She also found herself demoralized by how the world handled the pandemic. "I was very disappointed with how some countries lied to others about the true amount of cases. I also thought the media could've done a better job and created stories that were more positive and hopeful."
"It's been very tough to see how this pandemic has changed the way people view each other," she said. "Sometimes I'll just be walking with my family around my neighborhood and people will go out of their way to not be within 6 feet of us, or glare at us for not wearing masks. The fact that this issue was powerful enough to turn people against each other in such a way bothers me a lot."
One sad reality of this pandemic is that one of the reasons the situation is so bad is that some people refuse to take it seriously. Even with the regulations the government has enforced, beaches still seem to overflow, bars attract dozens of young adults, and social distancing is an afterthought for many. The coronavirus has exposed one of our biggest weaknesses: arrogance. Even in the midst of a global pandemic, many of us feel that we are somehow bigger than the virus; that our enjoyment is above the safety of others. Attitudes like this are partly why Covid-19 cases are spiking around the country. On July 10th, the US set a new record for total cases in one day with 71,787; this coming while many states are attempting to reopen and erase coronavrius restrictions.
But humanity, for all of its flaws, has developed an admirable sense of resiliency. For every problem we face, we always manage to develop a solution, even when the task seems too tall or failure looks certain. Very few things can stop shared determination by a group of humans. As the mantra goes, "life finds a way." Will that proclamation prove itself right again? Only time can tell, but until then, humanity will do what it has always done: Adapt, adjust, and find strength in one another.