Separation of Sports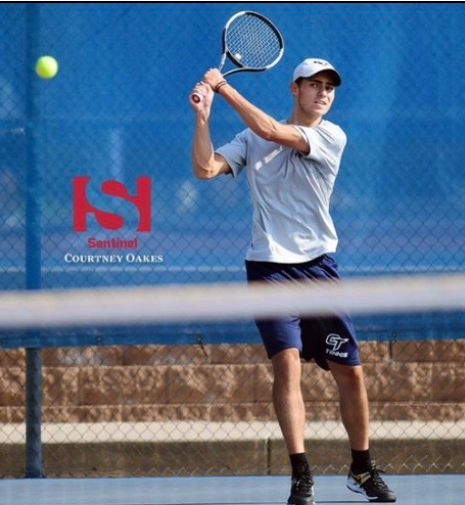 Sports are back at CT, but there is a slight curveball, the coronavirus pandemic. Some sports weren't even allowed to play, and those who were had to follow a new set of rules. " We worked our butts off to just get a season," said Gavin Buttshaw (12), a player on the boy's varsity golf team. 
Student-athletes knew that they had to be careful not to catch COVID-19, the virus that would finish their season, but then the threat became all too real. When a nearby school in the district, Cherry Creek High School, had an outbreak, some athletes didn't even complete the season. Knowing that was possible, the coaches started to take extra steps to prevent a case, especially a girl's cross country coach Joshua Tate. " We have been using smaller pods, being diligent about people wearing masks constantly, and just being mindful of when and where people are interacting with one another and knowing who's been in contact with who."
For the senior athletes, they have more than just a pandemic to worry about. Some wanted to play in college, and due to the pandemic, college scouts couldn't come out to watch, so they had to find other ways to get their information to colleges. "We had parents on our team that would live stream the games, so college coaches are still able to watch us play," said Jenna Medhus, junior softball athlete. The seniors face other problems too. The pandemic didn't only split sports from other schools; it also divided teams. JV and Varsity have been separated more than usual due to social distancing and contain the virus's spread just in a positive outbreak. " When the seniors leave, it's just them, and we wanted to teach them as much as we can, and that boundary [COVID] led to not as much learning between the levels," said Buttshaw.
The pandemic also affects the freshmen. "Tryouts were only a week," said Ethan Singleton (9), a runner on the varsity tennis team. " And I didn't know anybody, and usually tournaments are where you get to know people, and since there were fewer tournaments, I didn't get to know people from the other teams." 
The freshmen had to navigate the waters without the full experience of high school sports. Since there was a lack of a solid idea of how the season will go, some sports didn't get many newcomers. "It's cut our team in half," said Tate. Even the people on the team had to fight harder for a spot. "We cut our roster to only 12 people. Usually, we would have 15 or 16 kids, so we are constantly rotating on the 12 person roster. Kids who would normally be on varsity are not fully on the team anymore," said Caley Mitchell, the head coach for girls softball. 
We may not have hit a home run with the pandemic, but these sports were a blessing in disguise. There have been challenges, but also great opportunities. Some didn't think they were going to get one game and ended up getting a whole season. The athletes did the best with what they had and found a way to dominate and represent their school with pride. Way to go, Cougars!