Delayed Practice and its Effect on Players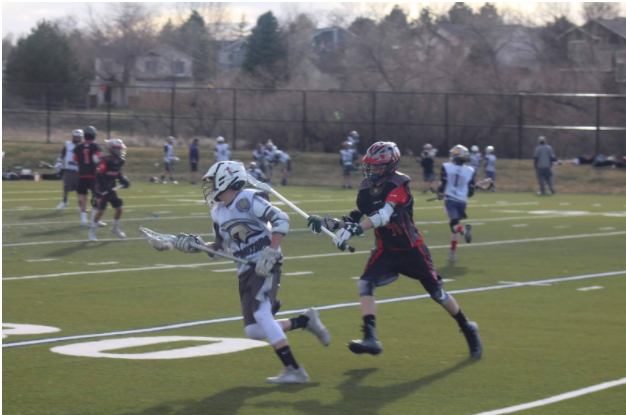 Most of the time, people are always happy and excited about sports, but this year confusion has been added. On March 12, CHSAA announced that they would be suspending the sports season until April 6; many people were up in arms because of this decision. This especially hurt many players because it meant they wouldn't play this game they loved anymore. This was the beginning of a crazy start back to school and raised lots of questions.
CHSAA officially announced that they would delay all sports until April 6 which understandably caused lots of commotion. Many changes have already occurred this year because of Covid and for many people's passion to just be taken away will cause lots of problems.
"Who are these people that decided to make my sport delayed until spring? It made me frustrated," said Darrius Guster (10), a CT football player. A couple of weeks after this announcement, many players, coaches, and students petitioned to bring back football. This raised an important question, was football–one of the biggest sports in America– to be canceled?
This push from the communities around the state forced CHSAA's hand, and on September 16, they announced that they would allow schools to play football if they followed strict guidelines on how to be safe. For the most part, tons of sports, including tennis, golf, and softball, were getting the clear to go and continue their sports seasons, but every sport was getting handled differently.
For example, as each sport is different, different guidelines will have to be placed to ensure that everything will be safe. Many new rules are being implemented, and all change isn't easy. Some change is plain out uncomfortable.
"We have to wear our masks under our helmets, which is weird, and before practice, we have to answer questions about safety and how to be safe," JV linebacker Jason Maline (10) said. Many new rules and regulations are being put in place every day to ensure that all the players and teams will be safe to resume the season.
Though was it a shock that football got the go-ahead sign to continue playing as it is such a big sport? Some sports are just not getting the same amount of love from CHSAA and the rest of the sports world.
Lacrosse is one of these sports that didn't get the most love; instead of playing under their high school teams, boys lacrosse resumed their season under the Denver Lacrosse League. So you can see how a football player's perspective is different from that of a lacrosse player; both still get to play, but how they get to do it is completely different.
"I'm kind of angry at CHSAA because all the other sports are getting love, but not lacrosse," said lacrosse player C.J. Vigil (10). It is bizarre that Vigil will be playing in an outside sports league and not at Cherokee Trail when many other sports are resuming on campus.
Many sports are being forced to experience these new strange new guidelines, and it will be hard to get used to. Football is such a popular sport, but it is not the only sport going through these operose changes.
New rules were coming in across the board and were affecting various sports such as lacrosse. Every sport will be affected differently, and in some respects, the teams are just waiting for the changes. Change is becoming a very constant thing in 2020; even sports teams have to adapt.
"They have us doing our separate drills, and it's on a pretty small field, and our parents have to be super far away from where we are practicing," said Vigil. These new changes can be very hard on players, and they will continue to be a grind every day.
We have to remember why this all started; in simple terms, it is for the love of the game. Every player and coach participating love these games they're playing, and they have the drive to get better at it.
Many players share similar reasoning as to why they love their sports. Many sports have similar goals; a passion and drive for their game are among the many things different sports have in common. We like to try to prove how some sports are better, but the truth is many sports have different pros and cons.
"Well, there's just a lot of camaraderie that kind of goes into it because football is a very passionate sport," Maline said. Teamwork is one reason players and fans alike love sports; it's all about many people coming together to achieve one goal.
Isn't this why everyone has been pushing for sports to continue? We, as a community, want to see our teams play and compete. It brings us joy and happiness to experience the grind as the teams compete. This is why all these sports are pushing through these safety procedures and rules; we wouldn't be ourselves without them.