Stay at Home Reading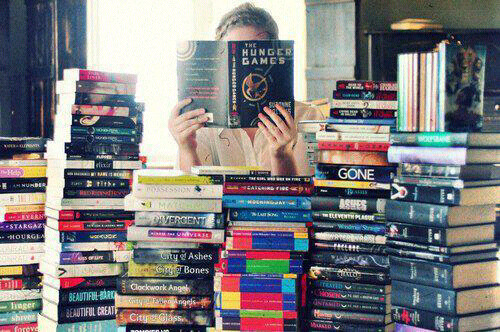 Despite the introduction of online school and online assignments, I suspect you have suddenly found yourself with a whole lot of extra time on your hands. You might have picked up a new hobby, binged a TV show, or slept through the whole day. If you've run out of good TV, don't have an interest in crafty hobbies, or if you're bored out of your mind, this list is for you! I compiled a mix of time periods, genres, and writing styles to hopefully please everyone. Even if you're not an avid reader, there has never been a better time to start, and reading is one of the best ways to pass the time. "Reading is important to me because it helps me escape. It's a good distresser for me," Emiley Edwards (12) said. "I love books because they let me live in different worlds and…keep an open mind about real life problems," Edwards added. 
"American Royals" – by Katharine McGee 

This book gave a new perspective to the way I think of the Revolutionary War and America today, in addition to romance, suspense, and drama. It had everything you could want, plus a historical twist.

Post read:

unfortunately, the sequel won't hit shelves until this September. In the meantime, if you liked the taste of royal life, give "The Royal We" by Heather Cocks a try. 

 "Out of the Easy" – by Ruta Sepetys 

With two other acclaimed historical fictions under her belt, Out of the Easy did not disappoint. The glimpse Sepetys gave into 1950s New Orleans was breathtaking, all while she wove the tale of young girl caught in the middle of it all.

Post read:

If you enjoyed Sepetys' style, or if you're a historical fiction fan, read her bestsellers "Salt to the Sea" and "Between Shades of Grey," both World War Two based. 

 "First & Then" – by Emma Mills

Emma Mills is author to a host of novels that I loved, but this was my first Mills read and it resonated. The coming of age story captures the ups and downs and in-betweens of high school, family, friends, and boys, with an inner monologue that I could relate to.

Post read:

try one of Mill's other books – "Lucky Caller" and "Famous in a Small Town" are two I like. 

 "One of Us is Lying"  – by Karen McManus

This has become one of the most popular mystery books out recently, so if you hadn't already heard of it, here you go. I have actually read this book twice, which is a testament to its likability. Mystery is my favorite genre, and this had a cast of characters you can't help but root for, and a twist ending that I thought was perfect.

Post read:

After you finish, or if you've already read, check out the sequel "One of Us is Next" also by McManus. 

 "This Mortal Coil" – Emily Suvada

The dystopian sci-fi paints a bleak but action-packed vision for the future, with a headstrong female protagonist, violence, and some love triangles. The first installment in a three book series, I wasn't disappointed by the twists and turns, and it was refreshingly unpredictable.

Post read:

if you can't get enough, read the sequel, "This Cruel Design". 

"The Elizas" – Sara Shepard

Sara Shephard has a large collection of popular and best selling books, but The Elizas was like none of hers that I had read before. Simultaneously a skin crawling mystery and a self-discovery, I was awed and haunted by the book. Post read: if you love this one, check out The Amateurs series by Sara Shephard next.
Not sure where to look? Don't want to buy? The library has an enormous catalog, and you can download all of the books listed above as e-books. If you don't have a card, no sweat – just create an account through the website. https://arapahoelibraries.org/